Blending a lifelong passion for music with his unique perspectives on life, love, politics, and nature, Ben's music is seasoned with flavors of Jackson Browne and The Beatles, and echoes of Brubeck and Mose Allison. Clear vocals backed by keyboard and guitar highlight his live performances.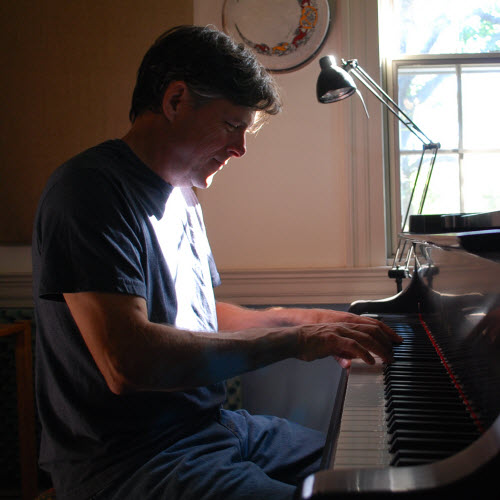 Now performing solo, Ben has played with many well-known area musicians including Ted DeMille, Magic 8 Ball, Leopard Girls, Jenny Lou Drew, and Jud Caswell. He has recorded 8 original albums. Ben lives in Bowdoinham with his lovely wife Nancy and their crazy corgis.
Or perhaps there's another truth...
Ben is a former agent for MI5, thought by many to be the inspiration for Ian Flemming's inimitable 007. He retired from the service last year at the age of 29 to cultivate his passion for songwriting – a passion he discovered during an undercover stint as a purveyor of hashish in Turkey. Now living on an undocumented island off the coast of [text redacted], Ben pursues the perfect balance of word and note.
As a founding member of The Beatles, Ben worked closely with John Lennon to teach Paul McCartney to play bass and authored "Revolution" and "Hey Jude" for the Fab Five. He turned Jerry Garcia on to idea of emphasizing the first note in each phrase, propelling the Grateful Dead into the spotlight. More recently, he has co-written hits with Adele, Jack White, and Kelly Clarkson.
Ben's latest efforts can be previewed on www.welcomefarmmusic.com, part of the world wide web that Ben conceived of long before Al Gore did.